After a long day of adventuring through Hyrule, the one thing you need is to get some rest. Thanks to the many newly introduced features in Zelda: Tears of the Kingdom, you can buy a house! Unlike the previous installments in the series, you can now buy the land first and build your house on it according to your liking.
You can also upgrade and customize your home to fully make it an abode of your making. You can add rooms, lights, beds, and even trees to your home. All of these come at the cost of rupees and as long as you have that you can build your dream house.
You first need to complete a side quest called "Mattison's Independence" and then talk to the dealer that will sell you the land and house. So let us get into this side quest.
How to buy a house in Tears of the Kingdom
You will get the "Mattison's Independence" side quest in Tarrey Town near Lake Akkala.
You need to follow the below-mentioned steps in order to complete this quest and buy your own house in Zelda: Tears of the Kingdom.
Go to Jochi-Ihiga Shrine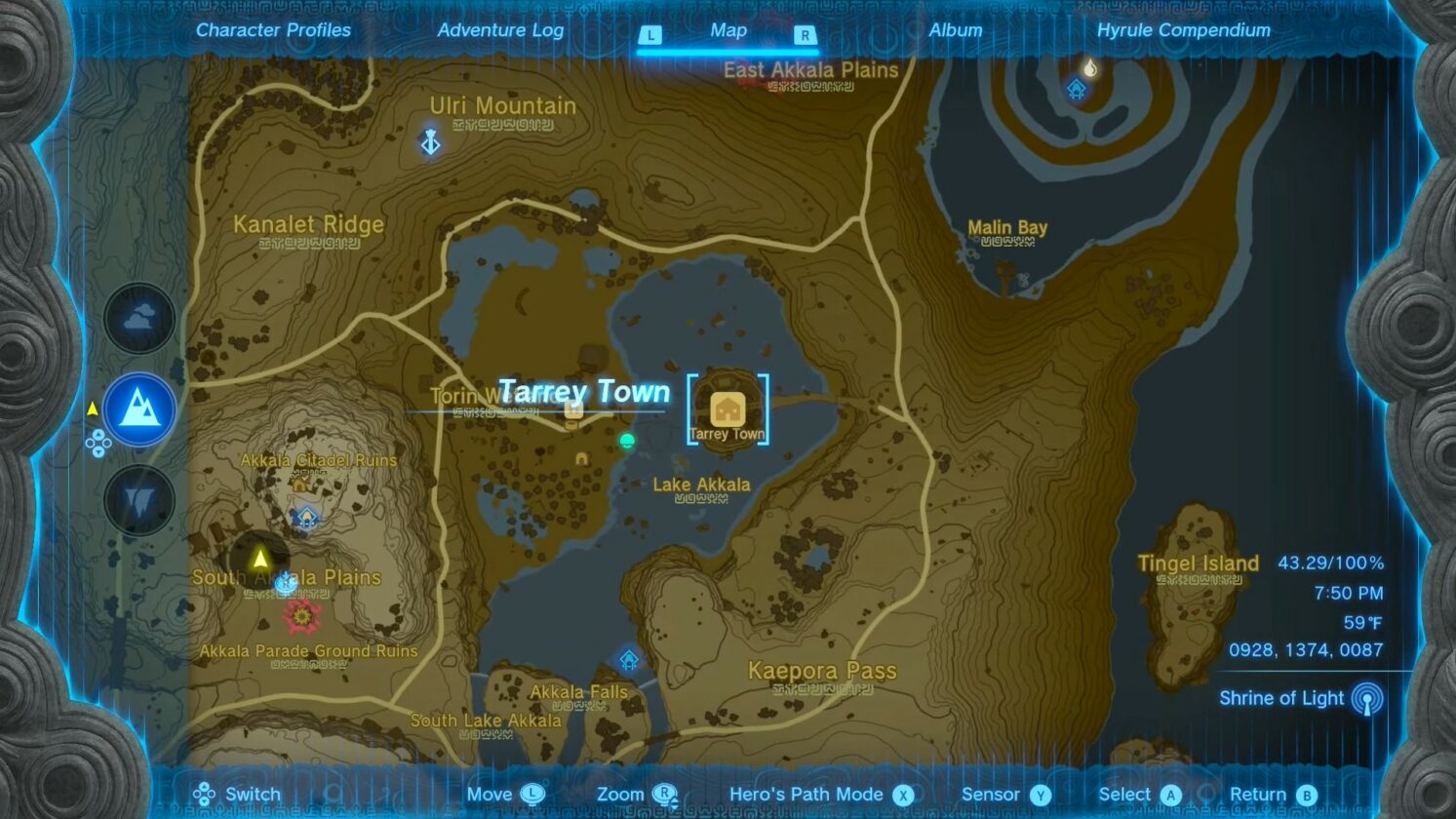 To get the side quest, you need to spot Tarrey Town on the right of the map and then head there. The best way to get there is to mark a pin on the nearby Jochi-ihiga Shrine and then make your way to Tarrey Town from there.
Go to the Hudson Construction Site
As soon as you reach the Jochi-ihiga Shrine, you will see a large mountain in front of you. Climb this mountain and make sure you have enough stamina wheels to last you through this journey.
Continue heading through the mountains and then paraglide your way down into the water. Swim through the water till you reach the land. This is the Hudson Construction Site.
Go up to Tarrey Town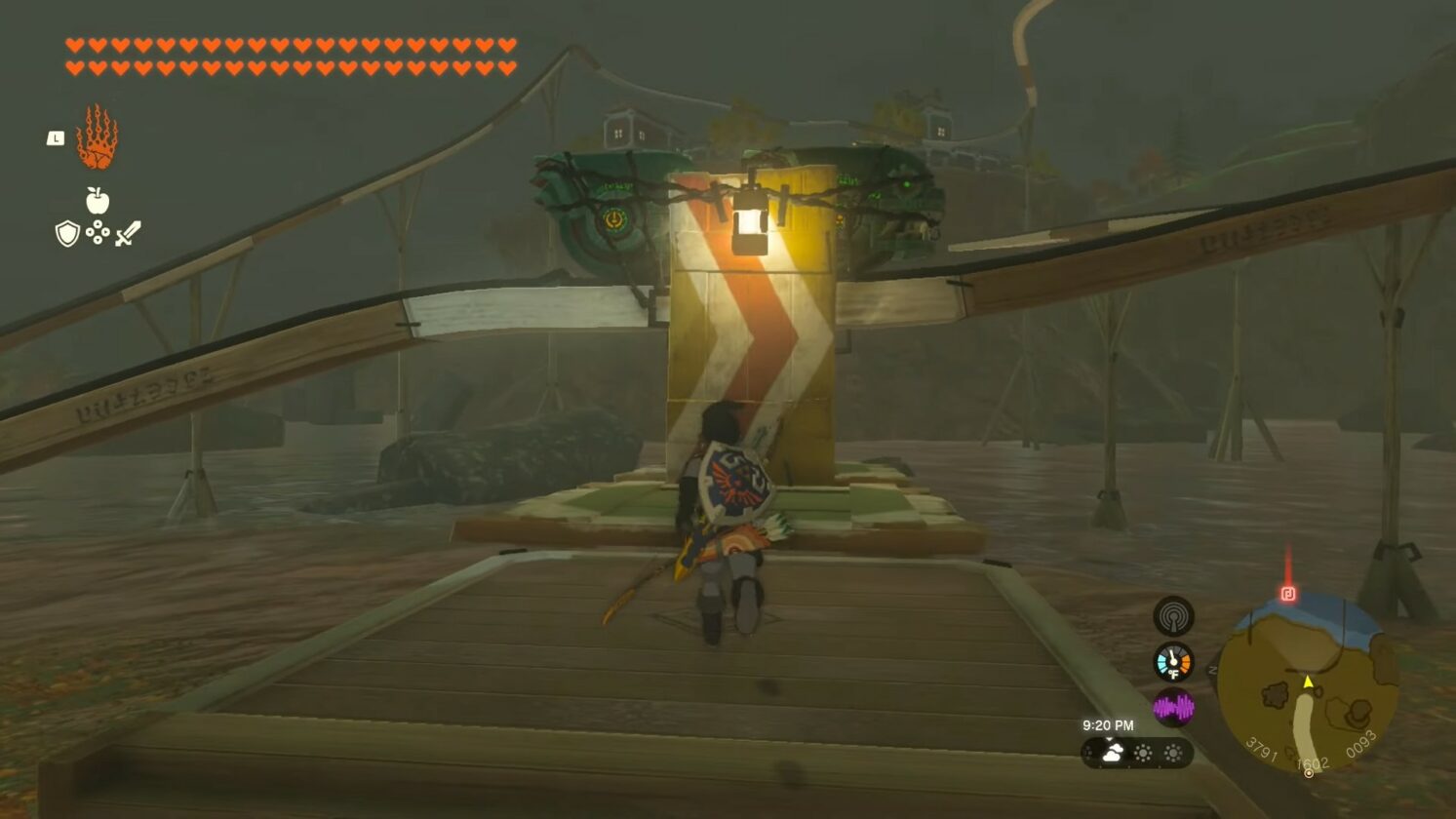 Once you are on the land, you will see a railcar right in front of you. Ride the railcar and activate it by hitting it with your sword. This railcar is quite slow but it will take you all the way up without compromising your stamina.
Alternatively, if you do not want to ride the railcar, you can climb the mountain next to the railcar to go up but it will take a portion of your stamina.
Once you are all the way up, you will reach Tarrey Town of the Akkala Highlands.
Talk to Hudson
Go outside the house and talk to Hudson, Mattison's father in Zelda: Tears of the Kingdom. He will inform you that Hudson's Construction is not doing business right now as he needs to send his daughter off to Gerudo. He wishes to spend more time with his daughter before she goes away instead of working on the construction site.
Talk to Mattison
Now you need to head upstairs and talk to Mattison. She will inform you that she wants to give a Gerudo lesson to her Granny Monari. You need to follow her for this lesson.
Make sure that you do this step during the daytime because at night she will be sleepy and will refuse to go to the grandmother.
Follow Mattison
Follow Mattison to her Granny Monari who will then quiz you on the Gerudo language. She will ask you what 'Granny' is in Gerudo and you need to select "Vaba" as your answer.
Now Mattison will tell you that she wants to see her dad at the construction site but she needs to ride the railcar for that.
Help Mattison go on the railcar
Follow Mattison to the railcar. She will be upset because the owner of the railcar, Hagie, is charging 20 rupees and she does not have the money to pay him.
Now, you need to talk to Hagie. He won't let Mattison ride the railcar so you will need a Puffshroom to shoot at Hagie. This will spread smoke everywhere and he won't be able to see Mattison get on the railcar.
Give Sundelions to Hudson
Paraglide your way down to the Hudson Construction Site where Hudson will ask you to bring Sundelions for his special balloon.
Give 10 Sundelions to Hudson that you can find in the sky area. This will start a cut scene where everyone rides the special balloon.
This will complete the side quest and Hudson will now be ready to build your abode.
Talk to Rhondson
Now go inside the building again and talk to Rhondson about your dream home. She will tell you that the land originally costs 3,000 rupees but for you, the price will be lowered down to 1,500 rupees.
Head over to the shrine
Rhondson will tell you that the land is near a shrine and another staff member will meet you there.
Granteson will be present there and you can ask him to start constructing your dream home. It will have two rooms at this point.
Customize your dream home
Now you can customize your home according to your liking. You can add up to 15 rooms with each costing you 450 rupees. You can also add weapon mounts, beds, bow mounts, shield mounts, lights, doors, a name sign, flowerbed, and trees to your house. Each upgrade will cost you 100 rupees.