Our executive team
Zawad Iftikhar
Publisher
Zawad is the founder of SegmentNext.com. He started SegmentNext as a passion project and turned it into the leading publication on video games that it is today.
Ali Asif
Editor-in-Chief
Ali is the editor-in-chief of segmentnext.com and considers himself a FIFA fanatic for winning multiple national esports championships. When not playing FIFA, you can find him speed-running role-playing games out of habit.
Saqib Mansoor
Managing Editor
Saqib is a managing editor at segmentnext.com who has halted regime changes, curbed demonic invasions, and averted at least one cosmic omnicide from the confines of his gaming chair. When not whipping his writers into a frenzy, you can find him dreaming of R'lyeh. This soldier of fortune believes that Arthas did nothing wrong with the Culling of Strathome.
Ashar Ahmad
Managing Editor
Ashar is the managing editor of segmentnext.com. A new game just came out? He has probably played it and is currently trying to unlock all achievements for it. When not theory-crafting in his achievement journal he is probably binging through multiple anime at once.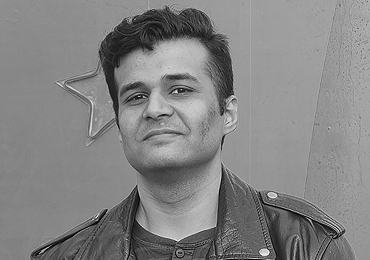 Talha Bin Rizwan
Junior Editor, Guides
Talha is a junior editor at SegmentNext.com who appreciates a good story with a good ending. He's an RPG enthusiast, a DnD Veteran, and has saved the galaxy thrice, thwarted secret societies from taking over the world and defeated at least three different eldritch horrors.
Arslan Shah
Junior Editor, Guides
Arslan is a junior editor at segmentnext.com who has spent the last decade playing almost every single role-playing game that made it to the market.
Usman Zafar
Associate Editor, Guides
Usman is an associate editor at segmentnext.com who is obsessed with retro gaming. His love for video games begins all the way back in 91 with Final Fight on arcades and is still going strong with Zelda: Tears of the Kingdom.
Saeeda Rafaqat
Operations Manager
Saeeda is a people-and-operations manager at segmentnext.com where she wears many hats. She monitors content pipelines while ensuring that deadlines are met and quality standards are maintained. She is also responsible for finding new blood to join our ranks.