The Phrenic Bow is another damage-dealing weapon option for you to consider in Zelda: Tears of the Kingdom. If you are in need of dominating enemies at long ranges, this bow is all that you need.
The Phrenic Bow belongs to the Shiekah tribe as a part of the Shiekah Gear equipments which were most commonly crafted by the Shiekah.
Although it deals a base damage of ten which is considered as an above-average base damage, it can still pack a punch against medium-level enemies in Hyrule.
Phrenic Bow location in Tears of the Kingdom
There are certain weapons that you can only collect by looting chests. Most of these chests in the Kingdom of Hyrule are found underground in caves. The Phrenic Bow is no exception as it is also found below the ground in Tears of the Kingdom.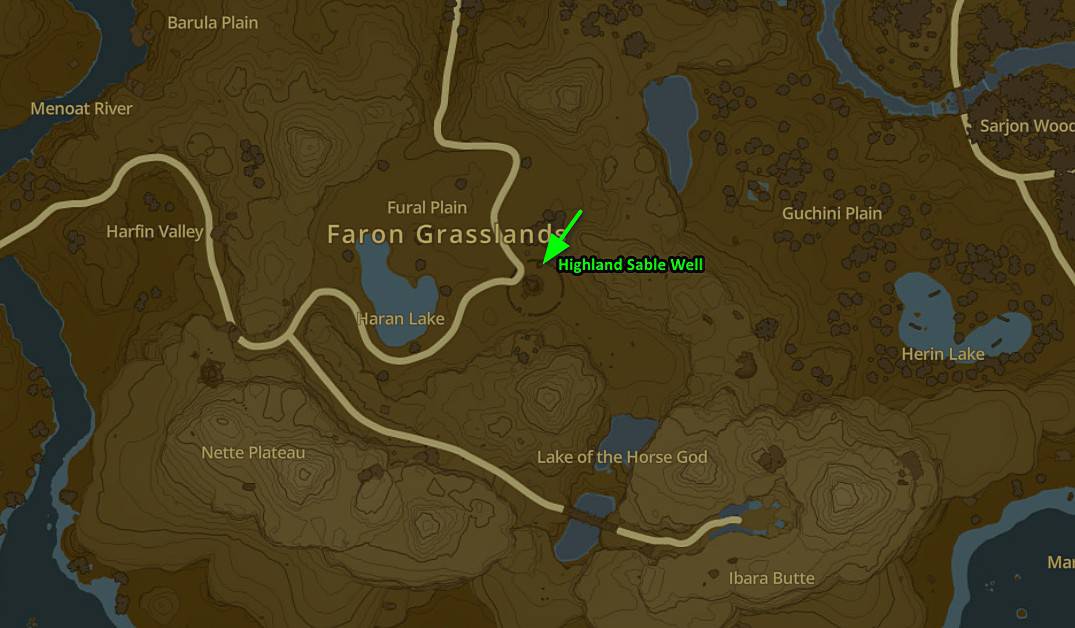 To get the Phrenic Bow in Zelda: Tears of the Kingdom, you must head over to the Faron Glasslands and find the Highland Stable. The stable can be found by reaching these coordinates: 0471. -3546. 0012.
The coordinates will take you directly to the Highland Stable where you will find the Highland Stable well just outside the stable. If you already have the Travel Medallion Prototype upgrade added to your Purah Pad, you can fast travel to these coordinates easily.
Simply open your inventory and mark the location you want to visit. Once at the location, jump into the Highland Stable Well and break the rock wall on the northeast of the area to reveal an underground passage.
However, be prepared to defeat the Blue Bokoblin blocking your way inside the cave. Once the enemy is taken care of, using your Mighty Construct Bow, kill the enemy by shooting projectiles at you and loot the chest it drops to get the Phrenic Bow in Zelda: Tears of the Kingdom.