For car enthusiasts looking to dominate the streets of Night City, there are a ton of car mods to consider in Cyberpunk 2077.
Whether you are looking to customize the look of your car or tweak your vehicle's handling, there is a mod just for that out there.
Cyberpunk 2077 has a massive modding community that has been churning out dozens of mods every month since the game was released back in December 2020. We will be guiding you to the best ones you should definitely consider installing for your car customization needs.
Best car mods to install in Cyberpunk 2077
Something new players should understand is that Cyberpunk 2077 does not feature a deep car customization system. There are no crazy levels of customization options. The only thing you can do is change colors and engines.
Many players were hoping that Phantom Liberty would address that but the new DLC did not add any new (or deep) car customization features.
This is why you will be installing custom mods to either pimp up your car, Need for Speed style, or for better handling and an overall improved experience.
The following mods are listed in no specific order and are all confirmed to be compatible with the new Cyberpunk 2077 2.0 Update.
Vehicle Customizer
The Vehicle Customizer mod allows you to customize every single vehicle that you own in Cyberpunk 2077. The skin that you choose for your vehicle will be applied to it every time you spawn that vehicle.
Make your vehicle into the coolest (or funkiest) vehicle in the game with this mod and go have a blast on the streets!
The mod requires you to have Codeware, Cyber Engine Tweaks, and RED4ext mods pre-installed. All you need to do then is to either use Vortex, or manually drag and drop the folder labeled 'bin' into the folder wherein you have Cyberpunk installation.
Car Modification Shop
The Car Modification Shop mod is probably the longest-standing and most obviously the best car customization mod in Cyberpunk 2077.
It allows you to customize your vehicle from the physical garage that is available in the Watson District in the game. You can improve your vehicle performance and make changes to the color of your vehicle as you see fit, allowing you to ride with elegance, speed, and fashion!
This mod comes with a Native UI, which allows you to simply drive into the garage and if it gets a symbol, you will be able to customize your vehicle's performance. If not, then that just means that your current vehicle does not have any modifications available to it.
Cyber Vehicle Overhaul
The Cyber Vehicle Overhaul mod is one of the cooler, if not the coolest, mods available for Cyberpunk 2077.
The singular purpose of this mod is to enhance the top speed, gearing, braking, power, and handling of every single vehicle that you own in the game. Be the fastest on the road with this mod applied to your game and go rolling!
Just download the file and apply it to the root folder of the game and bam, you're ready to rock and roll on the streets of Night City.
Better Vehicle Handling
The Better Vehicle Handling mod is the most trending mod in the game right now. It allows the player a better and smoother overall control over their vehicle (as is obvious in the name, duh!).
This mod is also up and trending so much so because it does not modify any files and does not interfere with the game.
You can simply use Vortex, or manually move the files in the zip to where you have the game installed and there you have it, all done with the mod installation. Enjoy riding your bikes with less chance of falling over, smooth riding!
'01 BMW M3 GTR 'Most Wanted'
Who hasn't played Most Wanted in their childhood? Well, if you haven't then I'd suggest you play that as well, but if you have, then the Most Wanted mod will provide you with a breath of nostalgia that you've never felt before.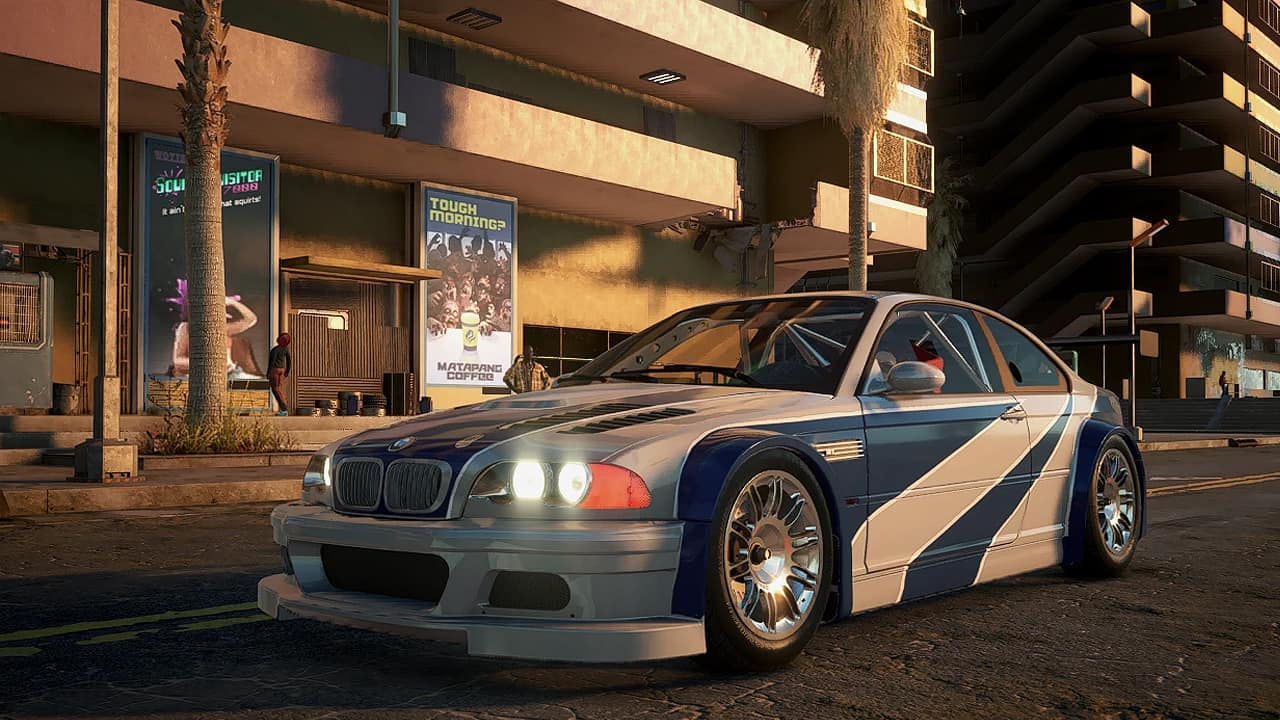 This mod adds the BMW M3 GTR to Night City. It does not replace any other vehicle, so you do not have to worry about losing any of your default cars.
Most importantly, the BMW M3 GTR add-on recreates almost a 1:1 handling with the real-life BMW car. So go crazy rounding those corners at 150+ MPH.
To install this mod, you need to download the M3 GTR file from the files option on the webpage, and paste the file into the directory of Cyberpunk 2077.
You also need to enter a console command to make the gtr3 purchasable and you're all set.
Authentic Shift Audio Gear Ratios
When driving a vehicle, what is more satisfying than listening to the noise of the gears changing optimally? Well, the Authentic Shift Audio Gear mod allows you to feel just that in the Cyberpunk world (and it sounds amazing, I can personally vouch for that).
What's even better is that this mod is compatible with Update 2.0, and it supports ALL vehicles! To install this mod, again, you just need to either use Vortex or download the main file and then install it in your Cyberpunk root folder.
Vehicle Pack – Basic
The Vehicle Pack – Basic mod provides you with a range of vehicles with different variants from the Virtual Car Dealer. There's not really much else to it except you could cop a car that isn't available in-game with that variant. Talk about car customization!
All you need to do to get this pack up and running is to download and install all the required files and then download the mod archives and place them both in the game folder.
Better Camera Auto 2.0
Out of all the camera pack mods available on the website, Better Camera Auto 2.0 by far is the best car camera customization mod available for Cyberpunk 2077.
It provides you with a huge range of control over the First Person and Third Person Perspective like the Field of Vision, Zoom, and auto reset angle.
This mod requires CET and Native Settings UI to work. Download and install the file and then move the file to Cyberpunk 2077 and you should be good to go! Additionally, the Auto center angle does not work unless the Vertical reset speed isn't set above 0.
Cool Cam 2.0
If you're a person who hasn't liked the default camera while riding vehicles (motorcycles in particular), this mod is made for you.
Yes, it isn't exactly 'car customization' but it provides more easy and relaxed camera angles for you to work your vehicle with.
Also, since Cool Cam is a mod that is primarily third person, it goes well with the 'Better Vehicle First Person' mod. It changes a lot of things from within the default third-person camera; mainly the slope-following and auto-centering behavior.
To install this mod, you can use Vortex or download and install the CoolCam folder and move it into the CET mods folder within the Cyberpunk installation folder.
It also has an alternate, which removes auto-centering and enables the player to have full camera control.