Video gaming has come a long way! While we are well-acquainted with the likes of Xbox Scorpio and PS Neo, there are a few rare, classic consoles that – as a gamer – you should know of.
Top-10 Retro Consoles You Never Knew Existed
These retro gaming consoles can be found being sold of eBay for big bucks. This article will familiarize you to some of the rarest and classic consoles to exist ever – in no particular order.
Vectrex
This was one of a kind consoles which had a monitor, speakers, controllers, and everything else built into it. This unusual and rare console can be acquired for as much as $1,000 USD online and has Spike and Minefield as some of its most notable games.
However, do note that the console only has one color, but adds overlays for enhanced experience.
3DO
This rare console was manufactured by companies like Panasonic, Gold Star, and others. The 3DO console basically provided players with games like Alone in the Dark and other popular games of the time.
It is hard to find a 3DO console today, but if you are search hard, you may end up paying around $500 USD for it.
SG-1000
Most gamers know Sega for its Sega Genesis, but Sega SG-1000 was the company's first console. It had a total of 68 games; none of which managed to be highly successful.
Although the console itself was a flop, it paved way for the company to enter the gaming market and consoles like Sega Genesis and the Master System.
N64DD
Nintendo released a 64DD for Nintendo 64 that was essentially a disk drive add-on allowing users to play magnetic disk games.
The console did not do well in and can be found in Japan for as much as $1,000 USD and has games like F-Zero X Expansion Kit, SimCity 64, and more.
Sega Pluto
This is another prototype console which is essentially a version of Sega Saturn with a built-in Netlink modem. There are only two prototypes of the console that were put up for sale for as high as $15,000, but the sellers did not meet their demanded prices.
Even if you are willing to such a high price for the prototype console, do not expect the modem to work.
Casio Loopy
This rare console was targeted for girls in Japan. It had a built-in screenshot function that enabled users to capture in-game moments and even print them out.
Apart from this, most of the games released on the console were life simulation, dating simulation, and titles like that. You may be able to get your hands on it for as low as $500 which is more than what an Xbox One costs right now.
APF Imagination Console
This is one of the rarest and weirdest consoles you will ever see! APF Imagination Console was released during the same time as Atari 2600 and had a handful of extra features built into it. These features include audio recording, keyboard, tape deck, speakers, etc.
Moreover, additional accessories like modem and floppy disk storage could also be attached with it. As for games on it, they included Hangman, Tic-Tac-Toe, and other similar titles.
Apple Pippin
This rare and flop console by Apple only existed from 1996 to 1997 and did not have a lot of games to begin with. If you like anime, you could spend somewhere between $50 to $400 USD in order to play titles like Anime Designer: Dragon Ball Z.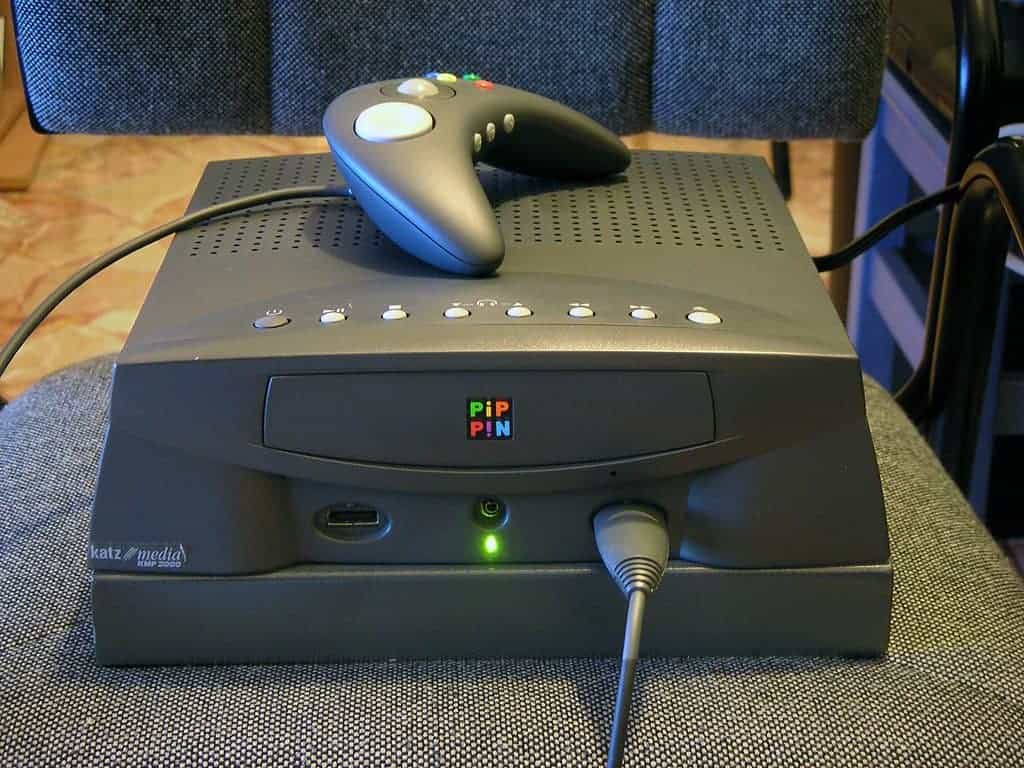 TurboExpress
This handheld device by NEC Home Electronics allowed players to enjoy their TurboGrafx-16 games on the TurboExpress which was about the same size as a Game Boy.
Users simply needed to insert the console's card into the system and get to play games like Bonk's Adventure and R-Type anywhere. If you are willing to spend $500 USD, you should have no problems finding the handheld online.
Nintendo Playstation
This prototype console was a result of Sony and Nintendo doing business together. The console was never released for public due to some internal issues between the two companies and has no games made for it. Last time we heard a unit of the prototype console was in possession of an ex-Sony employee Olafur Johann Olafsson.
The future of gaming would definitely have been different if these two giants worked together, don't you think?
These are all the rare, classic consoles that we have for you. If you would like to contribute anything else to the list, let us know in the comments section below!