Diablo 4 Sorcerer: Legacy of the Magi is the priority quest for the Sorcerer class that will begin upon reaching level 15. The quest will take you to a dungeon that you must explore to get the required item. 
You will face several enemies during this quest, so it is better to understand every aspect of this quest before attempting it. Understanding how you can begin the Legacy of the Mercy quest in Diablo 4 is also crucial.
How to unlock Legacy of the Magi in Diablo 4
You only have to reach level 15 with a Sorcerer to unlock the Legacy of the Magi quest in Diablo 4. This quest is automatically added to your journal after reaching the mentioned level. So all you need to do is just have to follow the instructions to fulfill this quest's objectives.
Sorcerer: Legacy of the Magi walkthrough
Your quest will begin with the Astral call asking you to teleport toward the Nevesk Waypoint. From here, you need to move Southwest toward the area where your character started their journey in Diablo 4.
You need to reach the Desolate Highlands and access the Southwestern part to interact with Mordarin. The NPC will guide you further toward the Lost Archives dungeon. You can access the dungeon by heading Northwest from Mordarin's location.
Inside the dungeon, you have to eliminate two Demonic Vanguards to unlock the area that provides you a path forward. To get it, follow the skull icon on the map. You will get to a golden chest inside the Halls of Knowledge and inside will be the Codex.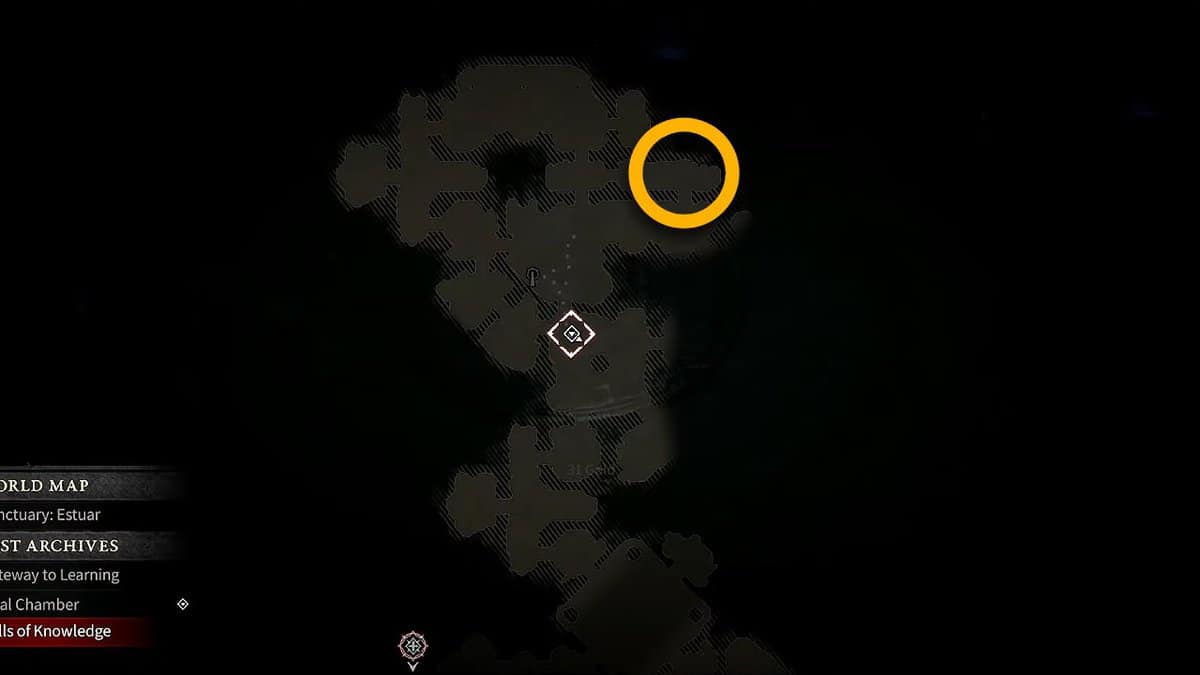 Grab the Codex and then head back to Mordarin. He will be waiting for you at the same place where you first met him. Go inside the Abandoned Shack with him and light up all four braziers found on each side of the platform.
Now you just have to interact with Mordarin and eliminate all the enemies that will spawn next to the braziers. Once done, the Legacy of the Magi quest in Diablo 4 will be completed.
Sorcerer: Legacy of the Magi rewards
The Legacy of the Magi rewards includes 1,040 gold and 4,896 XP in Diablo 4. Moreover, you will unlock the first Enchantment slot for the Sorcerer class by completing this quest.
You can access this slot by pressing the S button on your keyboard; with this, you can use different abilities to inflict a good amount of damage.