The main selling point of the Nintendo Switch is that it has the ability to turn into a home console when docked and it can also become a handheld device once removed from the dock and while this feature is impressive on its own this is just one piece of the puzzle and there is much more you will need to consider when deciding whether or not you are going to buy this device.
The Tablet
At the heart of the Nintendo Switch we have the tablet. A fundamental thing to note here is that all graphics and CPU processing is done by the tablet whether it is docked or in hand-held form. This factor on its own is impressive however looking at the form factor it is no surprise that the resolution that you will be playing at in handheld mode is 720p.
The tablet is a huge improvement as compared to the Wii U gamepad in all aspects. Looking at how the processing is done by the tablet natively it can be said that the Nintendo Switch is a replacement for the 3DS instead of the Wii U but the company has said that both devices will remain independent of one another and this is something that I personally highly doubt.
Every aspect of the tablet is better as compared to the Wii U. While the screen size stays the same at 6.2 inches the bezels are much less noticeable. The device is lighter and has much less depth to it. It is also much sleeker and comfortable to hold as compared to its predecessor.
Also see: Nintendo Switch Virtual Console Will Not Be Available On Day One
Although the size of the screen may be the same, it is no longer a TN panel but a much better 720p IPS panel which has capacitive touch capability. Long story short, the design of the Nintendo Switch is much more effective as a handheld device as compared to the Wii U.
Nintendo Switch Break Down
At the top of the device, there is a vent that will be dissipated heat from the console and looking at the size and configuration of hardware that can be found inside the device this small vent seems to work out just fine as the temperature of the device does not get too high.
Next to the vent, you have the headphone jack as well as the game card slot. On the top left side of the device, you will find the power button and there are speakers in the base. Volume up and down buttons are located right next to the power button. There are rails on both sides of the tablet for attaching the joycon controllers.
At the back there is a stand which is not as good as you might think. There is a lot of flex and I would not be confident about it too much if I was you. There is also a microSD card slot hidden away under the stand your storage expansion, which you will need shortly after the purchase of the device. A the bottom there is a USB type-c connector for charging and connecting to the dock.
Also see: Nintendo Switch Battery Life Will Last 2 Hours 28 Minutes While Playing Legend Of Zelda Breath Of The Wild
One thing to note here is that there is no LED which will tell you about charging or WiFi activity. Although it is not a big issue, something would have been much appreciated and would have been useful in day to day use.
Nintendo Switch Specifications
CPU: Cores 4x ARM Cortex A57
GPU: 256 Nvidia CUDA
GPU Docked Speed: 768MHz
GPU Undocked Speed: 307.2MHz
Memory: 4GB
Storage: 32GB flash (microSD-expandable)
Physical Game Formats: Game Card
USB ports: 2x USB2, 1x USB3.0
Video output: HDMI
The Nintendo Switch uses the same hardware as the 2017 Nvidia Sheild refresh and from a home console perspective it is a fresh start for Nintendo is you compare the device to the Game Cube. Nintendo has been in the gaming market for a long time and that shows with what they have done with the Nintendo Switch, fusing in years of tech into one small device.
Nintendo Switch Display
The high-quality IPS display is unlike anything we have seen in a Nintendo handheld so far and while it is still not up to the mark of OLED displays the screen is better than what we got previously and is much appreciated.
Out of the box the screen is well calibrated and contrast levels are great. The color accuracy is much better as compared to the dull TN panels found on the Wii U. This is indeed setting the bar high for a Nintendo handheld device.
All that being said pros and cons of the IPS technology remain the same even when it comes to the Nintendo Switch. The back shades may appear to be great in brightly lit rooms but you can tell the paleness as compared to OLED devices when playing in the dark.
When you tilt the device you will also notice gamma and color shift. This is still something minor in the grand scheme of things and this is not largely the fault of the device but a drawback due to the technology of the screen.
The screen can hit a higher brightness level as compared to the 3DS or the Wii U gamepad and the Nintendo Switch screen is fine when playing games in the outdoors as well. The screen is fine overall and is very effective.
Nintendo Switch Joycon Controllers
The Joycon controllers are what make the Switch what it is. Adding character to the console is just one of the great things that these do. Some cool features are HD rumble, wireless and motion control. Each has a 525 MAh battery in each will last you up to 20 hours according to the company and charging is not an issue as they will charge on their own when the console is docked.
Also see: Rumor: Pikmin World May Have Just Leaked For The Nintendo Switch By Dutch Retailer
There are proper raised, clickable thumb stick which is great but a downside is that there is no proper D-pad and there are individual buttons which can be an issue if you are playing a fighting game. Many complain that the joycon controllers are too small but because I have small hands I did not feel the awkwardness.
Talking about the rails on which the joycons are locked into place, I can confirm that these are robust and that there are multiple screws holding the joycons in place. This is a sturdy connection and you need not worry about one of the joycons pulling out when playing games.
There is a locking mechanism which has a very satisfying clicking sound and when you want to remove the joycons all you need to do is push the small button on the back and the joycons slide out with ease.
Nintendo Switch Pro Controller
If you are going to be playing games in docked mode then it is recommended that you get the pro controller for a better gaming experience. It is like the Xbox One controller and you will find a proper D-pad which will come in handy when you are playing fighting games. Plus the joy stocks are more accurate as well.
Nintendo Switch Joycon Grip
A small accessory that comes in the box is the joycon grip which allows you to combine both joycons and make a controller but this is something that I found to be a bit uncomfortable when using for an extended period of time. While this will get you by in some cases it is recommended that you get the pro controller if you are going to be playing games in docked mode most of the time.
The included joycon grip does not charge the joycons and you will need to buy a separate grip that has the charging capability but that is not much of an issue looking at how the joycons will charge on their own when the console is docked and the joycons are mounted in place.
Nintendo Switch Joycon Wireless Signal Disruption
We saw all kind of reports talking about the interruption in the signals of the joycons when playing games in table top mode and this was something more serious when it came to the left joycon controller. In our testing we found this to be somewhat true but these claims seem to be overly exaggerated as this is not too big of a problem.
What can affect the wireless performance? This will depend on the size of the room you are playing in and the distance between you and the console. It is safe to say that not everyone will be affected. If you are playing in a small room or if you are near the console you will have no issues.
Also see: Nintendo Switch Paid Services Starting Autumn In Australia And Spring In The Northern Hemisphere
Up to 8 meters away from the console, there should be no issues even if someone walks in between the user and the device but note that there will be a disruption in the signal if you cover the joycon completely which is something hard for me to do due to my little hands. The signal will also be disrupted if you hold the controller to your back.
From the reports, it should be noted that it is true that this is an issue that is more prominent in the left joycon controller as compared to the right one. Whatever the case may be this is not a make or break issue and it can easily be managed if not avoided completely.
Nintendo Switch Dock
The Nintendo Switch dock allows you to connect the Nintendo Switch to your TV and also provides power to achieve higher clock speeds on the GPU. This allows for the Nintendo Switch to go from 720p to 900p. This does not provide additional performance just power and video output through the USB Type-C connector.
The dock also provides additional USB ports so you can charge other devices with the Nintendo Switch dock. All the wiring is hidden at the back which is great for clean cable management something that every tech enthusiast can appreciate.
One thing to note here is the locking mechanism of the Nintendo Switch dock. There is little to no padding on the inside of the dock where you are mean to slide the Nintendo Switch in. Although we have yet to scratch the Nintendo Switch display yet, I doubt that this will be the case in the future.
You will need the dock in order to connect the Nintendo Switch to a display as any other connector will not work.
If you are a fan of docks then this will be something that you will enjoy even though it is a piece of plastic there is no ignoring that it does have its purpose and looking at the high price of the console it is a good thing that it comes out of the box.
Nintendo Switch User Interface
Gone is the grid-array like the UI of old and the new console features a row format in the shape of tiles which may be something new for Nintendo but nothing that we have not seen before as compared to other tech.
Also see: Here Is Exactly Why Zelda: Breath of the Wild Has No Touch Support On The Nintendo Switch
Besides the tiles, you have general settings and power options at the bottom and they are circles instead of squares.
Games Coming For The Nintendo Switch
The success of any new console depends on the console exclusives as well as a good list of games and the same is the case when it comes to the Switch. There weren't many games announced at the announcement event of the Switch but a few more titles have been confirmed between then and now and sure there will be more coming out by the year end. Here are the games that will be coming out at launch and post-launch.
Nintendo Switch Launch games
The following are the titles that will be available at launch:
The Legend of Zelda: Breath of the Wild (Nintendo, March 3rd)
1-2-Switch (Nintendo, March 3rd)
Snipperclips – Cut it out, together! (Nintendo, March 3rd)
Just Dance 2017 (Ubisoft, March 3rd)
Skylanders Imaginators (Activision, March 3rd)
Super Bomberman R (Konami, March 3rd)
I Am Setsuna (Square Enix, March 3rd)
Fast RMX (Shin'en, March 3rd 2017)
Shovel Knight: Treasure Trove (March 3rd, 2017)
Voez (Flyhigh Work, March 3rd)
New Frontier Days: Founding Pioneers (Arc System Works, March 3rd)
Vroom in the Night Sky (Poisoft, March 3rd)
Neo Geo Shock Trooper (SNK, March 3rd)
Neo Geo World Heroes Perfect (SNK, March 3rd)
Neo Geo King of Fighters '98 (SNK, March 3rd)
Neo Geo Waku Waku 7 (SNK, March 3rd)
Neo Geo Metal Slug 3 (SNK, March 3rd)
Othello (Arc System Works, March 3rd)
Post-release First-party Nintendo Games
Following are the first-party games that will be coming out after the launch of the console:
Splatoon 2 demo global testfire (March 24th-26th)
Mario Kart 8 Deluxe (April 28)
ARMS (Spring 2017)
Splatoon 2 (Summer 2017)
Fire Emblem Warriors (autumn 2017)
Pokémon Stars (late 2017)
Super Mario Odyssey (holiday 2017)
Xenoblade Chronicles 2 (TBC)
New Fire Emblem (2018)
Third-party Nintendo Switch Games Confirmed For 2017
Following are the titles that have been confirmed for the console that will be coming out later this year:
Blaster Master Zero (Inti Creates, March 9th)
Binding of Isaac: Afterbirth+ (Nicalis, March 2017)
Has Been Heroes (Frozenbyte, March 2017)
Pocket Rumble (Chuckfish Games, March 2017)
LEGO City Undercover (Warner Bros, April 7th)
Puyo Puyo Tetris (SEGA, April 28th)
Graceful Explosion Machine (Vertex Pop, April 2017)
Mr. Shifty (tinyBuild Games, April 2017)
Shakedown Hawaii (VBlank, April 2017)
Ultra Street Fighter II: The Final Challengers (Capcom, May 26th)
Rime (Tequila Works, May 2017)
Disgaea 5 Complete (NIS America, Spring 2017)
Sonic Mania (SEGA, Spring 2017)
Tumbleseed (aeiowu, Spring 2017)
Troll and I (Spiral House / Maximum games, Spring 2017)
Snake Pass (Sumo Digital, early 2017)
Dandara (Long Hat House, Summer 2017)
Stardew Valley (Chucklefish Games, Summer 2017)
NBA 2K18 (2K, September 2017)
Runner3 (Choice Provisions, Autumn 2017)
Elder Scrolls V: Skyrim (Bethesda, late 2017)
Project Sonic 2017 (SEGA, late 2017)
Wonder Boy: The Dragon's Trap (DotEmu, 2017)
Monster Boy and the Cursed Kingdom (FDG Entertainment, 2017)
Celeste (Matt Thorson, 2017)
Steamworld Dig 2 (Image and Form Games, 2017)
Yooka-Laylee (Playtonic, 2017)
Overcooked Special Edition (Ghost Town Games, 2017)
The Escapists 2 (Team 17, 2017)
Gonner (Raw Fury Games, 2017)
Kingdom, Two Crowns (Raw Fury Games, 2017)
Flipping Death (Zoink!, 2017)
Wargroove (Chucklefish Games, 2017)
Away: Journey to the Unexpected (2017)
Battle Chef Brigade (Adult Swim Games, 2017)
Duck Game (Adult Swim Games, 2017)
Enter the Gungeon (Devolver Digital, 2017)
Hollow Knight (Team Cherry, 2017)
Hover: Revolt of Gamers (The Sidekicks, 2017)
Ittle Dew 2 (Nicalis, 2017)
Mutant Mudds (Renegade Kid, 2017)
NBA Playgrounds (2017)
NeuroVoider (Flying Oak Games, 2017)
Oceanhorn: Monster of Uncharted Seas (Cornfox and Seas, 2017)
Pankapu (Too Kind Studio, 2017)
Perception (The Deep End Games, 2017)
Portal Knights (505 Games, 2017)
Rogue Trooper Redux (Rebellion, 2017)
Space Dave! (Choice Provisions, 2017)
Splasher (Splashteam, 2017)
State of Mind (Daedalic Entertainment, 2017)
sU and the Quest for Meaning (Guillaume Bouckaert, 2017)
Terraria (505 Games, 2017)
The Fall Part 2: Unbound (Over the Moon, 2017)
The Jack Box Party Pack 3 (Jackbox Games, 2017)
The Next Penelope (Plug in Digital, 2017)
Thumper (Drool, 2017)
ToeJam and Earl: Back in the Groove (Adult Swim Games, 2017)
TowerFall Ascension (Matt Thorson, 2017)
Treasurenauts (Renegade Kid, 2017)
Ultimate Chicken Horse (Clever Endeavour Games, 2017)
Unbox: Newbie's Adventure (Prospect Games, 2017)
Third-party Nintendo Switch Games With No Release Date
The following titles may also be coming out for the upcoming console but we do not know the release date as of right now:
1001 Spikes (Nicalis, TBC)
Arcade Archives (Hamster, TBC)
Cave Story (Nicalis, TBC)
Constructor (System 3, TBC)
Cube Life: Island Survival (Cypronia, TBC)
Dragon Quest X (Square Enix, TBC)
Dragon Quest XI (Square Enix, TBC)
Dragon Quest Heroes I and II (Square Enix, TBC)
Dragonball Xenoverse 2 (Namco Bandai, TBC)
EA Sports FIFA (EA, TBC)
Farming Simulator (Focus Home Interactive, TBC)
Graceful Explosion Machine (Vertex Pop, TBC)
LEGO Worlds (TT Games, TBC)
Minecraft: Story Mode – The Compete Adventure (Telltale Games, TBC)
Rayman Legends: Definite Edition (Ubisoft, TBC)
Redout (34BigThings, TBC)
Seasons of Heaven (AnyAny Productions, TBC)
New Shin Megami Tensei (Atlas, Western release unconfirmed)
Stardew Valley (Chucklefish Games, TBC)
State of Mind (Daedalic Entertainment, TBC)
Steep (Ubisoft, TBC)
Syberia 3 (Microids, TBC)
Project Octopath Traveller (Square Enix, TBC)
Taiko Drum Master (Namco Bandai, TBC)
New Travis Touchdown game (Suda 51 / Grasshopper, TBC)
New 'Tales of' RPG (Namco BandaiTBC)
How Much Does The Nintendo Switch Actually Cost?
Although the Switch does retail for $299 there are some cost that you will need to incur if you want the true experience. This evaluation of the money you will be spending on things you will need that will compliment the Switch in order for you to get the optimal experience.
Also see: Nintendo Switch Still Has Dark Shadows of the Past, Friend Codes And Friends Limit
After paying for the console itself you will also need to get a game to take advantage of the new console that you just bought. There are bundles from different retailers but they are priced higher than the retail price. There is no demo game or any other bundled game what so ever. Add $60 to the list of your expenses.
I know there are games that cost less but $60 is the basic price that you are paying for a modern AAA game so let take that as a safe standard. After spending some time with the device I quickly felt the need for a carrying case as you will be taking it with you wherever you go and you will have plenty of stuff to carry around including the joycons, the tablet and the charger if not a pair of earphones.
A base case can cost you $10 and a more complex case with compartments and fancy options can cost you up to $30. If you are not going to buy a case then at the very least you are going to buy a screen protector in order to keep that IPS panel in mint condition. That too is an extra cost of owning the Switch.
Keeping in mind that you will be moving around with the device and the charger that comes with the device is pretty bulky plus you might want to charge the device with a power bank or using your laptop. For that, you will need a USB Type -C cable which will cost you about $7.
Looking at how the Switch only comes with 32 GB of internal storage you are going to want to get a microSD card and this will cost you anywhere between $20-200 depending on how much storage you need.
The following is the list of items that you will be paying for:
Retail price of the console: $299
Game: $60
Carrying case/ screen protector: $10-$30
Memory card: $20-$200
Pro controller $70
Taking into consideration these cost you are looking at at least $459 and if you are looking to get fancy and get nothing but the best storage and the fanciest case then you will be paying $689. Looking at the price of the console itself, if you go for nothing but the best then you will be paying more than double the price of the console on its own.
These are some things that you might want to consider while buying the Nintendo Switch. if you are someone that is always on the go then you might want to look into a good battery bank as well which will help you charge your device when you are on the move.
I have not included the charging grip here because it is more of a luxury than a need. It is not a must have and I did not feel the need to have one when I was having a go at the device.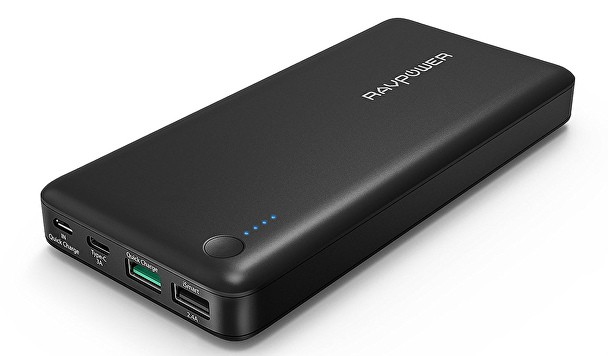 Verdict
Looking at the different aspects of the Nintendo Switch I have to say that this is exactly what the Wii U should have been but better late than never, as the saying goes. Even though the device is being pushed as a home console first I like to think of this as the best of both worlds, of course with some compromises in each part of those two worlds.
While I do not like the flimsy kickstand which does not compliment the rest of the quality build. Plus I am interested in seeing what kind of support this console will get in terms of third-party games. Of course, this will only be a piece of hardware if it does not get proper games that it deserves.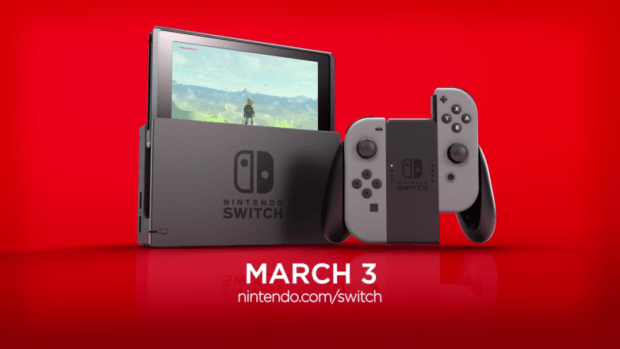 Unfortunately, support is something that I cannot comment on and only time will tell how much love the developers give the console. I will say that this is a great device and even though there are some drawbacks I would be interested in spending my hard earned money on this console.
If the games you want to play are already confirmed then you are good to go, if you are hoping for third party games to play on the Switch then you are better off holding on for a bit longer.
These are my thoughts regarding the Nintendo Switch, let me know what you think about the device and whether or not you are interested in buying one of these.