Epic Games remains committed to its online store and one part they work most on is the additions that many players have requested since it was launched just under 1 year ago. Although the road may still seem long, the company's efforts are there and to account for them, they released some of the news and additions they plan to implement soon.
For starters, Epic Games revealed that users can now find the first redesign of their store. With it there will be new features that will show the most popular titles of the moment and the user can filter it to their liking. In this way, searching for games will be a much simpler process.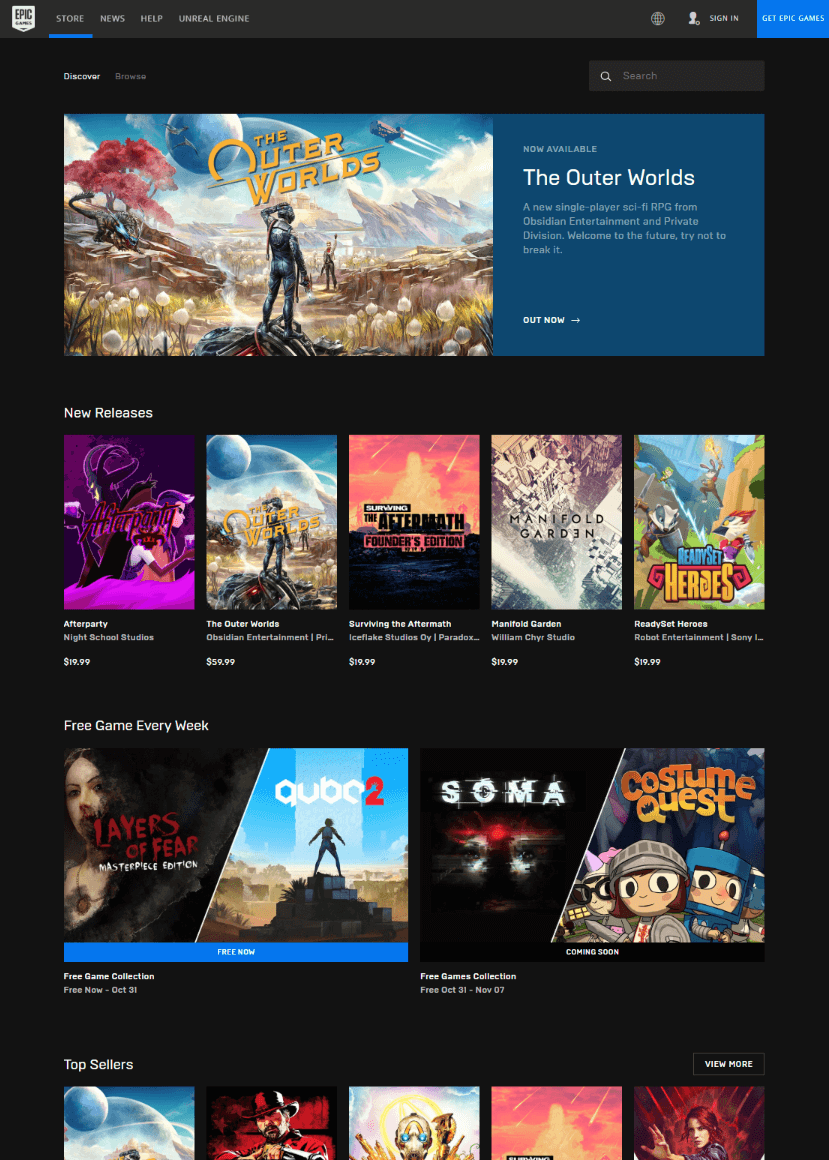 The company also presented news regarding payment within applications. Specifically, this feature will allow micro-transactions to be carried out within the games, but using the payment platform of the Epic Games Store. This option is available in The Cycle, the competitive shooting game of YAGER.
Another complaint that Epic Games receives is related to the level of traffic in the store due to the great response it generates for its free titles. To make these periods more fluid and not impact much on store performance, Epic Games implemented changes around the cache.
In addition, the Epic Games Store already has support in Thai and began to include the 3D Secure system, in order to comply with some European regulations, so that in the coming months it will reach more countries in this region.
But that's not all, Epic Games is aware that players really want a wishlist for the store. In case you do not know, this function will allow users to add any product from the store and, when there are promotions related to it, will notify the interested party. This feature still has no arrival date, but the company said they are already working on it.
Finally, all those who wish to be able to publish and consult reviews to decide on their purchase, will soon be able to do so, since Epic Games collaborates together with the OpenCritic review platform to include a section that shows the average of ratings and details of the reviews individually.
In other news, Borderlands 3 has not even been in the market for 1 month, but that has not prevented it from getting a significant amount of copies sold on all the platforms on which it is available. One of them is PC through the Epic Games Store, which was not only key to its distribution but also served to attract a lot of new players.
During an interview with PC Games Insider, senior Gearbox Software producer Anthony Nicholson highlighted the key role Epic Games played in boosting Borderlands 3. According to the producer, the success of the new installment is due to a combination of the emotion of the long-running fans of the series and the new players.
The appetite amongst fans was definitely there, but Epic have been great partners and have done a lot to help us reach new players as well. So I'd say it's a combination of everything that's culminated in the success we're seeing.
I remind you that Borderlands 3 is available on PlayStation 4, Xbox One, and PC (via Epic Games Store).