If you have played Pokémon Sun and Moon, then you surely know Wicke: she's a member of the Aether Foundation and her caring personality made her a very popular character. Now, she has been modded to Smash Bros Wii U thanks to modder Scorpob, who managed to replace Peach's skin with this character's ones.
Her main attack his essentially the same as Peach (even if she hits you with her glasses instead of Peach's crown).
What do you think of this skin for Smash Bros Wii U?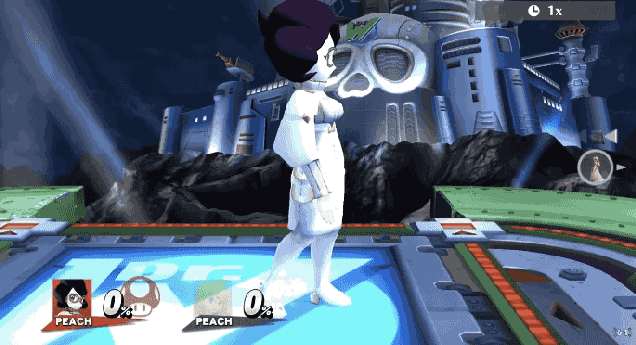 Also see: Hidden Pokémon Feature Found In Sun And Moon Source Code
However, Pokémon Sun and Moon first global mission ended on December 13 and the result was very surprising. The main aim was to catch 100 million Pokémon in the game, but according to the Pokémon website, players worldwide didn't succeeded in achieving this goal.
Also, The Pokémon Company has announced that the Pokémon Trading Card expansion is coming to Pokémon Sun And Moon. This package will introduce new creatures, strategies, and abilities, eventually adding 40 new Pokémons.
The first version of Sun and Moon probably included the Buddy Pokémon feature too, allowing creatures to walk alongside the player. It was found by a dataminer in the source code of the game, but it was left out of by the developing team since Nintendo 3DS' hardware isn't powerful enough to support it (even if it's a very popular element in the series).
Maybe, Buddy Pokémon will be reintroduced in Pokémon Stars, an enhanced version of Pokémon Sun and Moon being developed for Nintendo Switch.
Stay-tuned for more stories about this game.
Pokémon Sun and Moon is an RPG videogame developed by Game Freak for Nintendo 3DS.