GTA Online is still successful and now, GTA Online cash is being handed over to every player to celebrate 3 Year Anniversary. Thanks to this event, every player will get $250,000.
Furthermore, there's a 30 percent discount on the vehicles and the stuff listed below.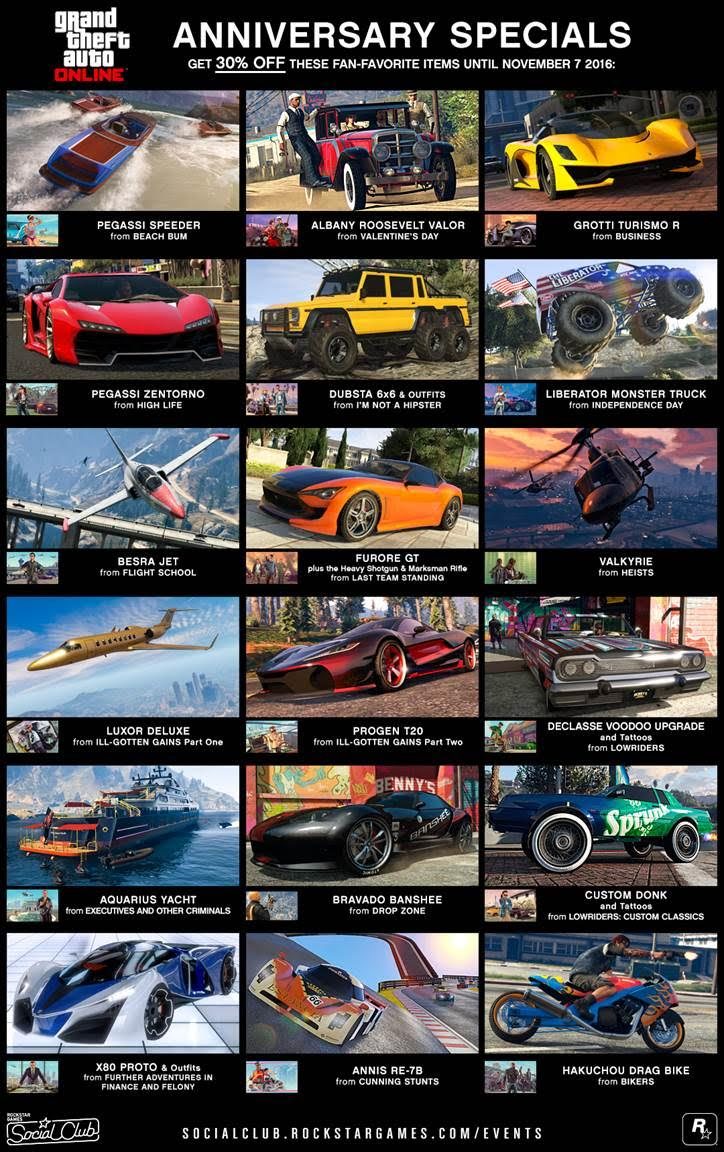 WEAPONS:
Heavy Shotgun – Last Team Standing
Marksman Rifle – Last Team Standing
CLOTHING & TATTOOS:
Outfits: Hipster – I'm Not a Hipster
Outfits: Finance & Felony – Further Adventures in Finance and Felony
Tattoos – Lowriders
Tattoos – Lowriders: Custom Classics
Besides GTA Online money, you better pay attention to public lobbies in GTA Online since a new hack can steal all your money in a permanent way.
It works this way: the cheater spawns a very expensive car, exploding after the spawn, and a random player will be charged with the price of the car for insurance. This hack seems to work on the PC version of this game only, but we tell you once more to be careful and join private sessions only to avoid being hacked.
However, Red Dead Redemption 2 announcement was a huge success worldwide as PC players eventually ended making a petition to convince Rockstar porting this game to PC.
Someone was really amazed by the series and with the second chapter announcement, a GTA V version of the Red Dead Redemption 2 trailer was posted on the net.
The trailer was created by user CaptainJaxor, and the result is impressive as this recreated trailer looks almost the same as the official one. Of course some effects has been added to provide a better quality and make this video look like the original one.
If you're interested in it, this video is available down here.
Grand Theft Auto V is already out for PS3, PS4, Xbox 360, Xbox One and PC, while Red Dead Redemption 2 is releasing within 2017 for consoles only.