Rumor: No Man's Sky is Delayed, New Release Date Not Yet Decided
No Man's Sky is such a highly anticipated game, that gamers all over the world are getting restless for the game to release, however , Microsoft ex-community manager was not impressed by it.
Fans will not be happy to know that a new report is circling the internet that suggests that No Man's Sky is delayed.
The report comes from Kotaku who claims that two sources close to them have confirmed No Man's Sky delay.
According to the report, the new release date is pushed to at least to July or August but a date is yet to be decided.
Since its reveal in 2013, No Man's Sky has been much hyped. Last October it was announced that No Man's Sky will release in June 2016 and in March June 21st release date for the game was confirmed, however, it seems that it's changed.
According to the report, a reliable source informed of the delay and the second source, who works at GameStop, said that they received marketing materials for the game with original June 21st release date.
However, the stores were told that this release date is no longer valid and the release date should be covered with a coming soon label.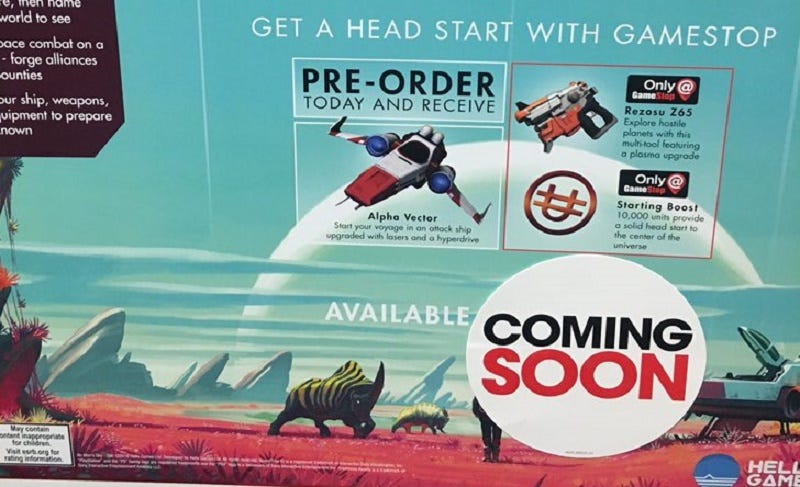 We are waiting to hear more on the story and will keep you updated.
On a related note, a recent leaked image from a developers meeting by Hello Games has piqued our interest. The leaked image shows what No Man's Sky dialogue tree is going to look like and it probably gives away lot more than just  dialogues.
From the looks of it, the game is going to have an element relating to alien languages that the player's character will have to learn in order to fully communicate with other species – which are probably going to be there in large numbers.
Source: Kotaku